I'm a multi- passionate creator, and I've been writing and making visual art in a variety of ways for the past 35 years. If you want to know more specifics about my creative journey, I've answered a few of the questions that I get asked most often below.
Thank you for being here.
-Lynndee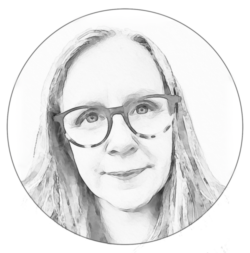 What's your history as a creative artist?   I've always been interested in writing and started creative writing in primary school and have continued that practice all along, although it's only been recently that I've become more public with my poetry.

   

Artwork, specifically illustration and design, has been my mainstay since the early 1980's, and after high school I attended the Art Institute of Seattle and graduated with a degree in graphic design and illustration in 1987.

 

Then came a long phase of freelance work both as an artist and designer, with assignments including illustrating for books, magazines, newspapers, greeting card companies and the like, as well as various design projects for small businesses like logos and advertising design.

 

For the first part of my illustration career I was mainly using traditional painting and drawing tools, but for the last 15 years I have been a digital artist, using the modern tools of the trade to do illustration and graphic design.
What is your creative focus right now?  I'm mostly retired from my illustration and design career, and I'm currently letting myself have a few creative adventures like writing poetry and making art for pleasure.   My wish is to share something beautiful and positive in the world.  Everything I do usually ends up here on this website. 
Where can I buy your art?

 

Right now my artwork is only available for online viewing.
Coming back home now.
Realizing the water,
taking the sky,
and the heart flying over the woods.
copyright Lynndee LeBeau 2022 all rights reserved